February 23-24, 2013 The Way of The Shaman- Journeying, Power and Healing with Nancy Friedrich.

Shamanic Healing For The Body, Mind and Spirit  - An Ancient, Yet Timeless Healing Method…..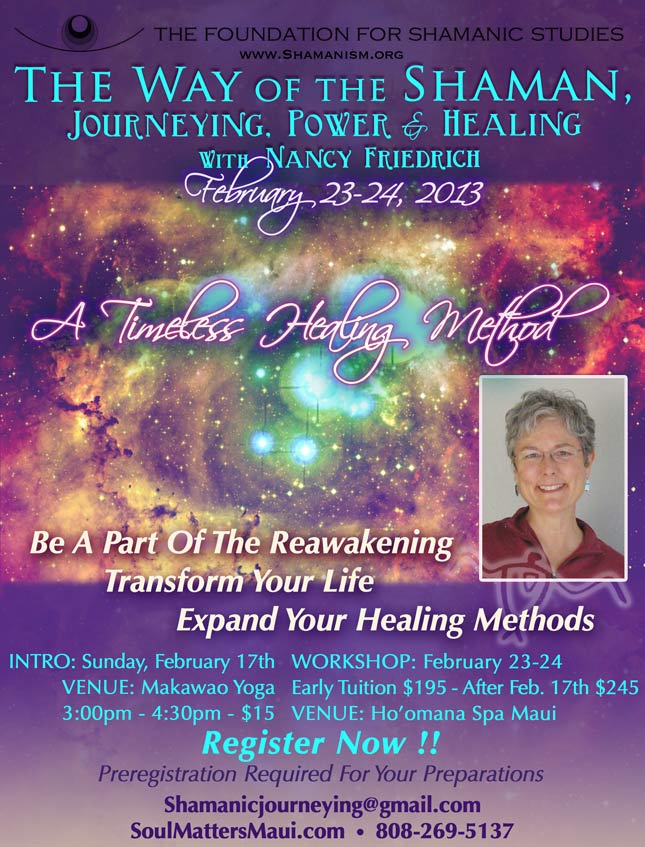 • Shamanic healing is a traditional form of healing that has been practiced on every continent by all of our ancestors.


• This method is being brought back into popular use due to it's effectiveness as a holistic healing tool.


• Shamanic healing restores health, corrects imbalances and returns vitality, life force.


• Shamanic work typically deepens and fosters one's connection to Spirit and Nature.


• Shamanism is a reliable method of receiving guidance, healing and compassion that is meaningful and inspiring to the individual.